San Diego County Personal Injury & Employment Law Attorney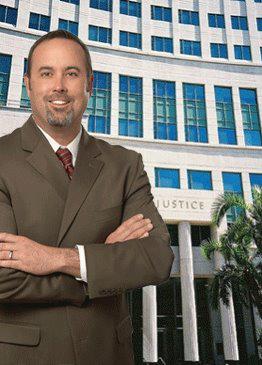 Attorney Rodenbo is proud to serve his home county of San Diego with tested and proven excellence in personal injury cases and employment law. As one of the nation's most populous counties, San Diego is bursting with people who need both a compassionate and aggressive advocate for their rights, whether that be the right of an injured person to be compensated, the right of a worker to receive fair and equitable treatment in the workplace, or the right of a business to receive fulfillment of their contractual agreements.
Regardless of the situation you find yourself in, as a San Diego County personal injury and employment law attorney that has represented Fortune 500 companies and acted as in-house counsel for one of the most prestigious organizations in the nation, Attorney Rodenbo has the experience you need to obtain the best legal solution.
San Diego Superior Court
Unless you settle outside of court, most personal injury and employment-related matters begin by filing a lawsuit in the San Diego Superior Court. Out of the 9 court locations, only two still handle civil cases due to budget cuts. These two courthouses are:
Hall of Justice Courthouse
330 West Broadway
San Diego, CA 92101
Phone (Civil Business Office): 619-450-7275
Several parking lots and garages are available nearby, including metered street parking. Two of the closest parking garages are:
ACE Emerald Plaza Garage
(Indoor garage)
1051 Columbia St.
San Diego, CA 92101
Fees: $8/hr or $24/day (subject to change)
ABM Parking Services
(Indoor garage)
501 W. Broadway
San Diego, CA 92101
Fees: $8.74/hr or $28/day
The other courthouse that handles civil cases is:
North County Regional Center
325 South Melrose Dr.
Vista, CA 92081
Phone (Civil) 760-201-8600 x150
Public parking is available in front of the courthouse free of charge.
Both of these locations are open for business from 8:30 am to 3:30 pm Monday through Thursday and until noon on Friday; however the phones may only be answered until 11:30 am. If you have questions about anything related to the court call Attorney Rodenbo first. In many cases, he will contact the court for you and take care of ironing out the details for you.
4th District Court of Appeal
While most cases are settled at the Superior Court level, occasionally the decision is contested by one of the parties and brought to the Court of Appeals.
San Diego County is home to Division One of the 4th District Court of Appeals here in California and hears cases from the trial courts in San Diego and Imperial Counties.
The court is located at:
Division One
Symphony Towers
750 B. Street, Ste. 300
San Diego, CA 92101
(619) 744-0760
Finding your way from your car to the court can be tricky, since the Symphony Towers share a garage with the Sheraton next door. However, if you enter the garage on 7th Street, look for the elevator marked "Office Elevators." Take this elevator to the 12th floor, then turn right as you exit into the hallway and follow the "Office Elevator" signs to the next elevator. Take this one down to the Ground floor (yes – you went up to come down), turn left as you exit the elevator, find the next bank of elevators marked "LL-7" and take one of these to the third floor.
You can also use the valet service offered from the B Street entrance and take the middle bank of elevators straight up to the third floor.
California Supreme Court
Although extremely rare, some cases go on from the Court of Appeals to the California Supreme Court. This is more common in criminal than in civil cases; however because extraordinary civil cases do occur, Attorney Rodenbo is admitted to practice before the California Supreme Court and is prepared to take your case all the way to the top, if need be.
The Supreme Court headquarters are in San Francisco; however, they also hear cases four times a year in Los Angeles – usually in April, June, October, and December. If you have a personal injury or employment case that raises a question of California constitutional law, we will try to have your case heard in one of these months to reduce the amount of travel necessary to appear in court.
California Supreme Court
Ronald Reagan State Office Building
300 South Spring Street, 3rd Floor
Los Angeles, CA 90013
Contact A San Diego County Attorney Today
The legal process can be very complex and the court systems difficult to navigate. The sooner we can start building your case, the better. If you're a worker who has been mistreated, a business who has been on the losing end of a broken contract, or an individual who has been injured, give us a call today. Our consultations are always without obligation and you owe us nothing unless we win your case. See what we can do for you at 1-877-241-0081 or 619-265-0081.