Imperial County Employment and Personal Injury Law Attorney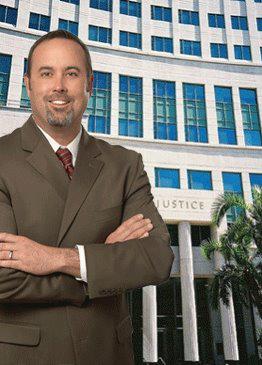 With our law office located right in San Diego, we've had the privilege to travel throughout southern California. We've helped hundreds of clients in Imperial County, from Calexico on the U.S. border up to Desert Shores and Palo Verde. As your personal Imperial County employment and personal injury attorney, we ensure the highest standards of legal competence blended with an aggressive, leave-no-stones-unturned representation in Imperial County courts.
Over the years, we have represented Fortune 500 companies and acted as in-house counsel for one of the most prestigious organizations in the nation, and we have achieved numerous multi-million dollar wins for our clients.
Below you can find specific information regarding the courts where we work throughout Imperial County. You can also click on the appropriate link below for your legal need:
• Employment Law
• Personal Injury
• Auto Accidents
• Bicycle Accidents
• Bus Accidents
• Motorcycle Accidents
• Truck Accidents
Superior Court of California
In California, a superior court is essentially a trial court, and you can generally find one superior court system in each of California's 58 counties. Every year, these courts serve around 34 million people, both in terms of criminal and civil cases. If you have a personal injury or employment lawsuit, your case will most likely begin in a superior court.
In Imperial County, the Superior Court of California is located at the following address:
Imperial County, El Centro Courthouse
939 W Main Street
El Centro, California, 92243
760-482-2200
To find directions to the courthouse, click on the map below and enter your starting point:
The Superior Court of California, Imperial County, is part of the 4th District. A civil case (such as personal injury) begins when a written complaint is taken to the court, and the Clerk of the Court issues a summons to the defendant.
Fourth District Court of Appeals
If you lost your case in the Superior Court, it doesn't mean that your lawsuit is invalid. Depending on the case and the circumstances of the loss, we may move to appeal the court's decision at the Fourth District Court of Appeals. For Imperial County residents, they will need to travel to the Division One courthouse in San Diego.
4th District Div 1
750 B Street, Suite 300
San Diego, CA 92101
Clerk's Office: (619) 744-0760
To find directions to the courthouse, click on the map below and enter your starting point:
Contact the Law Offices of Jason A. Rodenbo Today
No matter where you are living in Imperial County, the Law Offices of Jason A. Rodenbo will come to you or meet with you at the El Centro courthouse. Because of statute of limitations and the court calendars, it is essential to file your personal injury or employment law lawsuit as soon as possible.
For a free consultation with Imperial County attorney Jason A. Rodenbo, call 619-265-0081 today!