Leading San Diego Employment Law Attorney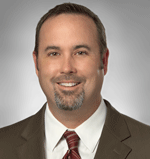 Court Admissions:
Mr. Rodenbo is admitted to practice law in all California State Courts, California Appellate Courts, the Supreme Court of California, and the United States District Court, Southern District of California. In addition, Mr. Rodenbo is a member of a select group of the nation's finest attorneys who have been admitted to practice in the Supreme Court of the United States of America.
Employment & Labor Law:
Mr. Rodenbo represents Employees and Employers in litigation involving wage and hour disputes, overtime pay, wrongful termination, discrimination, sexual harassment, retaliation, disability laws, breach of contract and other related issues in federal and state courts. His practice involves advising companies of all sizes with respect to litigation prevention, personnel issues, progressive discipline, termination, leave laws, overtime pay and wage & hour issues. He also prepares employee handbooks and employment-related contracts for his clients, and offers proactive training programs on unlawful harassment, disability laws (Federal and State) and best management practices designed to prevent litigation and improving the working environment.
Mr. Rodenbo has represented labor unions in disputes involving violations of collective bargaining agreements. He has extensive experience in negotiating and drafting complex collective bargaining agreements. Mr. Rodenbo was Associate General Counsel for the Directors Guild of America, Inc. for several years, where he represented high profile motion picture and television directors in complex arbitrations against major motion picture studios and television networks including Sony, MGM, HBO, ABC, CBS, NBC, Paramount, Universal Studios, Fox, Lion's Gate, Warner Bros., and many others. He provided day-to-day legal counsel for the Guild's Human Resources Department. Additionally, Mr. Rodenbo assisted Guild leadership in negotiating the richest collective bargaining agreement in the history of the Hollywood Entertainment Guilds, of it's time.
Success Against Large Corporate Employers:
Mr. Rodenbo has successfully taken on Fortune 500 companies and large multi-national corporations which have resulted in collecting several millions of dollars for his clients.
American Association for Justice:
Mr. Rodenbo is a member of the American Association for Justice (AAJ). The Mission of the AAJ is to promote a fair and effective justice system – and to support the work of attorneys in their efforts to ensure that any person who is injured by the misconduct or negligence of others can obtain justice in America's courtrooms, even when taking on the most powerful interests.
TO GET THE PERSONAL ATTENTION YOU DESERVE FROM AN EXPERIENCED EMPLOYMENT ATTORNEY!
Big firms typically have a business model that involves younger and less experienced junior associates performing most of the firm's legal work under the supervision of a more experienced senior lawyer. Big firm business models can lead to unsatisfactory results because the supervising attorney is not always able to exercise enough control or may not always have enough time to adequately supervise the less experienced junior associates work product. By contrast, the sole practitioner or small firm business model involves the senior attorney doing all or most of the work on the firm's cases instead of supervising junior associates. In addition, computer technology has leveled the playing field and the small firm or sole practitioner has the advantage of being able to adapt to new technologies quicker than the larger firm that has invested in outdated systems.
Mr. Rodenbo has worked for one of the largest law firms in California, and was in-house counsel for one of the most prestigious organizations in the nation. Now as the sole proprietor and head employment attorney of his own boutique law firm,
Mr. Rodenbo uses his long experience as an employment attorney and dedicates his personal attention and experience to his clients.
Personal Injury:
Mr. Rodenbo has successfully handled hundreds of personal injury cases, including automobile accidents, pedestrian accidents, bicycle accidents, wrongful death, trucking accidents, defective highway design, assault and battery. Mr. Rodenbo is dedicated to obtaining maximum compensation for victims of serious injuries including traumatic brain injury, paralysis, spinal cord, broken bones, knee injuries, neck injuries, back injuries, muscle and ligament injuries, herniated or bulging discs, paraplegia, quadriplegia, and death if an accident results in a fatality. His keen litigation skills and ability to prevail in the courtroom have led to many victories for his personal injury clients. Mr. Rodenbo has collected millions of dollars for his clients.
Education:
University of California, San Diego (Revelle)
B.A. Economics
Thomas Jefferson School of Law
Juris Doctor (JD)
University of San Diego School of Law
Legal Masters Degree (LL.M.)
Employment / Labor Law &
Intellectual Property Law
University of California, Los Angeles – Extension
Human Resources – Legal Aspects of Human
Resources
Contact one of San Diego's top employment attorneys today.
When facing an employment law or personal injury matter, it is easy to feel confused and overwhelmed. With decades of experience as an employment attorney in the State of California, I have the resources and litigation strategies necessary to give you the best chance for optimal compensation.
To set up a free consultation, give us a call today at (619) 265-0081. If you're in the neighborhood, feel free to visit our office in downtown San Diego.